Electra Glide in Blue [1973]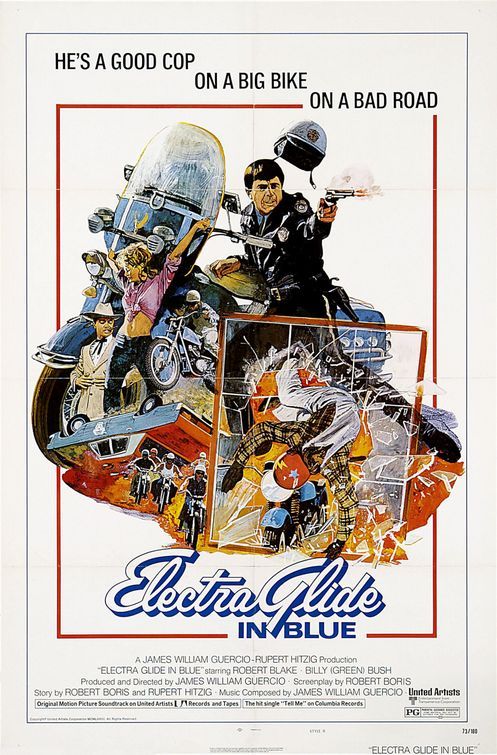 "He's a Good Cop. On a Big Bike. On a Bad Road." A pre-Baretta Robert Blake is brilliant as "John Wintergreen," a diminutive, by-the-book Arizona motorcycle cop (with high ambitions of becoming a homicide detective) who faces a series of indignities that point to an inevitable tragic conclusion. The offbeat movie, which was filmed on location in Monument Valley and Fountain Hills, Arizona, also stars acclaimed character Billy "Green" Bush ("Elton" from Five Easy Pieces) as "Zipper," Mitchell Ryan (Magnum Force) as "Harve Poole" and the legendary Elisha Cook, Jr. (as "Crazy Willie"). Electra Glide in Blue was produced and directed by James William Guercio, best known as a music producer, musician and songwriter. Several members of the group Chicago, including Peter Cetera, were cast as hippies.

Useless Trivia: Blake was nominated for a Golden Globe for Best Actor but lost out to Al Pacino (Serpico).
 
)
---
---
© 2019 Shelf-Life Productions